4 tags
Anniversary
I got hitched three years ago to this amazing guy.  That summer, I wrote about balancing my ideals with the decision to marry:  For a Feminist Wedding, Embrace the Word "No" A Jewish Wedding for a Couple of Non-Believers 
"Daisy may not be the technical villain of Gatsby (Tom, a proto-bro, gets that..."
– Daisy, You're a Drip, Dear: Detestable Literary Characters Who Are Not Technically Villains | The Hairpin Occasionally someone writes something I really wish I'd written. In this case Ester Bloom, dear friend of dear friends, has crafted a brilliant lit-list that hits on many of my...
1 tag
2 tags
"The horrifying event that forms the basis of Mandel's memoir occurred in 1952,..."
– Replacement for a Child Lost – Forward.com My profile of Judy Mandel, long labored-upon, is up.
"Also Lawrence Selden from the House of Mirth, says, "My idea of success is..."
– Talking About Jealousy of the Professional Variety | The Billfold Chanel asked me to talk about jealousy. I had a lot to say!
1 tag
"The current controversy combines two of my most loathed patterns in our public..."
– What the Gosnell Horror Reveals About the Abortion Debate – The Sisterhood
5 tags
4 tags
LABA Eat Journal #2 is Out!
EAT JOURNAL #2: FOOD & ETHICS DID YOU LEAVE ANY WHEAT BEHIND?  "The Gleaners" Jean-Francois Millet 9 And when ye reap the harvest of your land, thou shalt not wholly reap the corners of thy field, neither shalt thou gather the gleanings of thy harvest. 10 And thou shalt not glean thy vineyard, neither shalt thou gather every grape of thy vineyard; thou shalt leave them for the...
1 tag
Recent Pieces at the Sisterhood Run the Gamut...
Here are a few of my latest efforts for the Forward…as you can see, they are very varied in subject matter, but I thought I'd group them together anyway. You Are Not Washed Up, Yale SWUGs! Have you heard about "senior washed up girls" — or "SWUGs"? They're the latest acronym for a sexual trend that affects Ivy Leaguers, in this case young women at the end of their college careers...
My life-partner on rap and rape culture:
swvlswvl: Like everyone else, I'm appalled by Rick Ross' explicit celebration of date rape on "U.O.E.N.O.," and disappointed by his pathetic attempt to play it off as "a misunderstanding with a lyric." (For reference, what he said in the song is "Put molly all in her champagne, she ain't even know it/I took her home and I enjoyed that, she ain't even know it." Not much to misunderstand there.)...
Watch
rhrealitycheck: "The Yellow Room:" Illegal Abortion as Feminist Gothic Horror Film Young filmmaker Assal Ghawami has written and directed a striking short film about an illegal abortion. The Yellow Room is a reimagining of and homage to Charlotte Perkins Gilman's "The Yellow Wallpaper," the proto-feminist short story about a woman whose husband confines her to an upstairs room of their home as...
"Beauty breeds beauty, truth triggers truth. The cure for writer's block is..."
– One of Matt Haig's 30 things that every writer should know, echoing H.P Lovecraft and Jennifer Egan. Still uncured? Here are some ideas for breaking through your writer's block. (via explore-blog)
11 tags
AWP Day 3 and Wrap-Up
The snow came. The sun set. Boston looked lovely. On the final day of the conference, the various kinds of hail, snow, sleet and freezing rain stopped and Boston's icy beauty was revealed, a proverbial curtain parting. Sarah B. and I sat down for a slow and cozy brunch at the pub where the VCFA reception had buzzed and thrummed on the previous evening. Ours was a different kind of energy:...
4 tags
"During the act of reading engaging fiction, we can lose all sense of time. By..."
– New study by Dutch researchers confirms previous theories that reading fiction makes you a better person by expanding your capacity for empathy. Also see how storytelling makes us human. (via explore-blog) apropos of my AWP Day 2 post!
9 tags
AWP day 2
Day 2, kicked off with cold pizza in our cozy Beacon Street digs. Here we go: "This is your brain on fiction," an aptly-title panel which ddressedthe latest raft of studies which show how fiction affects the brain. Firstly, the exciting news: when we read about fictional experiences we experience them in our minds as though they are real—thus our pulsing hearts and sweaty palms...
3 tags
AWP Day 1
After a walk through horizontally-flying slush and a stop at the very classically mediocre Boston chain Finagle-A-Bagel for breakfast, I arrived at the massive Hynes Center with over ten thousand other aspiring and successful writers and got going. The first panel I attended was called "Baring Race/Bearing Race in the Classroom," one of at least three panels on the subject this...
AWP FAQs from Tin House
Q. What does AWP stand for? A: AWP stands for "Awkward Writers' Powwow." Some people will tell you that AWP stands for "The Association of Writers and Writing Programs" but if that were true, the acronym wouldn't be AWP, so duh Q: I feel embarrassed calling myself a writer. Am I a writer? A: Much has been made about the existential, psychological and even financial ramifications of...
"I firmly believe that the struggle for women and families, to which NCJW is so..."
– The Next Chapter of Feminist History is Being Written Online| News | NCJW (via ncjw) My new gig, explained!
8 tags
"Two hugely popular authors, Jonathan Franzen and Jeffrey Eugenides, for example,..."
– The Mixed Results of Male Authors Writing Female Characters - Michele Willens - The Atlantic I got quoted in this interesting piece about writing across gender borders.
3 tags
A Friday Reflection on Writing and Not Giving Up
When I first left teaching to be a writer, I got recruited by a well-established editor to write for a new magazine. I was green and the publication was too, and somehow internal politics and lack of clear communication led me to go quite quickly from being exhilarated at a well-paying opportunity to negotiating a kill fee and discovering that the person who brought me on board was not really...
Gender and TV This Week
My thoughts on the positive but incomplete documentary, MAKERS, and the weirdly old-school tone of the Oscars, both at the Sisterhood this week: The Feminist Story MAKERS Missed Most Sexist Oscars Ever?
"When people like New York Mayor Michael Bloomberg, who is happy to oppose paid..."
– Women Should Lean In, But Not Buy In to a Broken System — Gender Justice/Feminism — Medium My thoughts from last weekend on the whole "Lean In" strain of thought.
8 tags
Amy Webb on feminism, Judaism and modern...
datalovestory: To be sure, Webb, a self-described feminist, wasn't thrilled with what her digital sleuthing revealed about the hetero male Jewish psyche. "Would I love it if more men were vocal about liking women who are strong and outspoken? Yes," she said, relating her JDate struggles to her efforts to make the tech world more gender inclusive... Read the full story at The Jewish Daily...
4 tags
"I am in late elementary school, and I am puzzled. This grown-up book I'm reading..."
– Pride and Prejudice is 200! Here I am, talking Pride and Prejudice with other ladies at The Hairpin. And here is a much longer and involved piece at Medium (which I am eventually going to reprint here) 'Pride and Prejudice' and the perils of (mis)reading. Please give it a read! And tonight more...
2 tags
1 tag
A Note on Your Humble Blogger
An announcement. After 2 plus great years, I've moved on from AlterNet; I'll still be freelancing for the editors there, though! From here on out, should all go as planned, you'll find me doing community engagement online at the NCJW half my time, and with the other half, writing more profiles and think-pieces and book reviews and spinning yarns, maybe even attempting some...
1 tag
Remembering Roe
A few pieces for the anniversary of Roe v. Wade. Roe v. Wade: In Danger and Misunderstood – The Sisterhood   "5 Things To Know About Abortion in America"-Medium.com And even more 2013 repro-rights blogging: Are Reproductive Rights on the Way Out?-The Sisterhood 2012 Was an Unmitigated Disaster for Reproductive Rights, Salon/AlterNet I may sound a bit alarmist in all these; I...
6 tags
2 tags
"In the bad future, we never wake up and think about how our book sausage is made..."
– Emily Gould, at the Hairpin (via katherinestasaph) Interesting. I already supplement my Nook—mostly for first reads of contemporary novels—with trips to indie stores. I've been thinking of supplementing my Nook with a Kobo, which probably sounds insane but if this is the future of...
1 tag
"To follow literary fashion, to write for money, to censor your true feelings and..."
– Jeffrey Eugenides's Advice to Young Writers : The New Yorker I actually love a lot of what he says here…
2 tags
My year in reading-2012
In reverse chronological order, below, find 33 novels/story collections and two nonfiction memoirs/manifestos. In retrospect, this list leans heavily towards contemporary "literary fiction" by women. It's in reverse, so if you study it carefully from the bottom up you can see I went through a "contemporary Jewish women's lit" phase with an embedded...
250 Books by Women (Redux)
joylandmagazine: It was over a year and a half ago that Joyland Magazine's readers got together on Facebook and Twitter to create a list, "250 Books by Women That All Men Should Read," but we're still receiving dozens of search queries a day for it. Since we're doing most of our news items now via this Tumblr we've reposted the list below for easy finding and reference.  To recap, over a slow...
2 tags
1 tag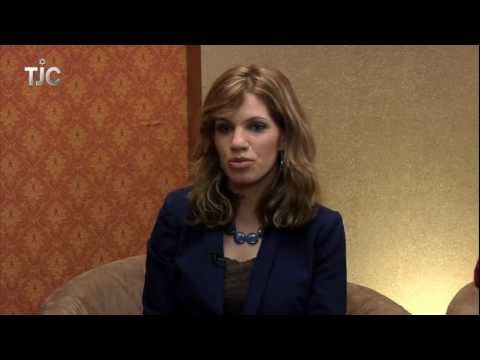 2 tags
Choir Practice →
narrativemag: " Not yet buoyant, and finding the water still warmer than the air, or maybe it was only the air getting cooler, the girls lowered themselves to the last step down. The skimmer door thumped with a drowned-sounding gurgle. When Ellen's hand arced backward Betsy recoiled, understanding… This story of the week at Narrative is by my wonderful advisor, Abby Frucht, who has helped...
1 tag
More election coverage at AlterNet and RH Reality...
The 5 Most Sexist Moments of the Campaign It wasn't just GOP candidates being sexist; the media and even Democrats targeted female candidates with questionable language and ads. ELECTION 2012: The Night the Right-Wing Media's Bubble Burst And that's just when the meltdown heard 'round the airwaves got going; Karl Rove began to attempt to talk the Fox News "Decision Desk" into...
3 tags
3 tags
Sandy Responses
alternetnews: The line wasn't between those with electricity and those without, but between those who had recourse and those who didn't. By Sarah Seltzer | AlterNet After an explosion at a power station cut off service to Lower Manhattan, photos showed a stark divide in Manhattan between lit-up uptown and downtown blanketed in darkness. The image was gripping and the frightening...
Embracing Our Inner Monsters- NYTimes.com →
I'm stuck inside awaiting Hurricane Sandy's wrath, but I wrote this little piece for the NYT Room for Debate about the most important issue of our time, namely slutty Halloween costumes. 
6 tags
"And if you're gonna be a writer, you just truly have to be a writer. You have to..."
– The Millions : Put It in a Box and Wait: The Millions Interviews Cheryl Strayed Everything about this interview is amazing. Just everything. Abortion. Grief. Writing about grief. Credit card debt. Read it.
"Okay, so Minnie is a cartoon, it's true. As a result of her new image,..."
– Is Minnie too skinny? - Salon.com Okay, there's a hard and fast rule that if I spend only half a day on a silly newsy item, Salon will pick it up. That having been said, the above paragraph was amusing to write.
8 tags
I Was a Model in a Regency Jane Austen Fashion... →
As promised, my post: In order to attend this year's "Sex, Money and Power" themed conference in Brooklyn (the largest yet, with over 700 attendees), I was encouraged to volunteer. So a friend who belongs to a busy group of young Janeites called the "Juvenilia Society" and I decided to donate our bodies to the cause, wake up at dawn, and be models for a special session called "Dressing the Miss...
2 tags
1 tag
Our sheroes fall...
witchbaby: i hereby renounce caitlin moran for the level of offense she has displayed toward all women of color on this friday, the 5th of october. i hereby refuse to finish reading her book entitled how to be a woman, partially on account of her not acknowledging nor addressing (nor feeling the need to address) the existence of other non-white women…. I was so involved in the...
4 tags
Watch
This weekend two of my worlds came together when the brilliant Cornel West gave a talk on Jane Austen for the JASNA conference. I made a storify so you can experience a little bit of what he said.